Were cars in focus just a moment ago, October comes up with truly sensational cultural events. The book fair and the Van Gogh exhibition really make Frankfurt the cultural capital of Germany, if I may say so with all due modesty.
What do I do in Frankfurt in October?
A lot of Scandinavian moments, or rather Norwegian moments, the book fair gives us right in the middle of the month.
As someone who studied literature as a child devouring his favorite books like "Hanni and Nanni" under the covers with a flashlight, I naturally think book fairs are wonderful.
Of course, for those of you who write, blog or podcast yourselves, the Book Fair is a must-visit From bloggers to podcasters to self-publishers! The fair is the place to be from 16.10!
Discovering Norway's World: More than thrillers and fjords
But the stimulating experiences for us are not limited to the fair, after all. And because we at Main are cosmopolitan people anyway, there is a great opportunity to learn about a new culture thanks to the idea of the host country. So in 2019 it's Norway's turn.
What comes to mind? Fjords. Oslo. Royalty and thrillers. There's still room for improvement in my case, you'll notice.
For instance, the Museum Angewandte Kunst has dedicated its entire exhibition space to "HOUSE OF NORWAY".
"The dream in us", that is the motto of the Norwegian Guest of Honour appearance at the Frankfurt Book Fair. Crown Princess Mette-Marit has taken over the patronage and will honour us with a visit at the opening in Frankfurt.
The motto is based on the poem This is the Dream by the Norwegian author Olav H. Hauge. More than 100 authors have announced their participation in the Messer. The focus will include nature and the environment, Sami literature and culture, freedom of expression, feminism and equality, and diversity and identity in a changing Europe.
Ah, and crime fiction fans take note: Jo Nesbøs only appearance in Germany will be in Frankfurt, of course.
And seven book places that aren't so easy to findI've introduced you to here before.
My own personal insider tip:
One read I've already bookmarked is "Border Experience. 20,000 Kilometers in 259 Days" by Erika Fatland, who was born in 1983. For her latest book, she traveled along the Russian border through 14 (!) countries to examine their respective relationships with their politically dominant neighbor.
The art smash: Magical Van Gogh
As if that weren't enriching enough for one month, the Städel Museum gives us its genius coup just one week later, on 23. If you thought that after the Monet exhibition it would be difficult to come to Frankfurt with another major highlight, you may be disabused - Van Gogh is coming to the Main. And because he's one of my favorite painters, I'm already very excited!
Of course, I know that some of you are critical of such major events. Personally, I'm just looking forward to enjoying the art. I've blogged about the magic of Van Gogh, the power of his art and colors, and what it can do to us before here.
Painting, Drinks and Digital
.In fact, the museum's "MAKING VAN GOGH" is a large-scale presentation of one of the best-known artists ever, telling of his special role as a pioneer of the Expressionists and modern painting in Germany: If the Dutchman's works weren't already worth seeing, the Städel is showing them along with seventy other works by Max Beckmann, Ernst Ludwig Kirchner (the first artist who got me excited about Expressionism), Otto Dix, Paula Mendelsohn-Becker and many others.
I particularly like the supporting program, which makes me want to see painting and more.
My personal insider tip:
*Vincent Vibes, The Party for the exhibition on 2.11. or rather fancy a rendezvous with Van Gogh in exclusive company outside opening hours with drinks and chit-chat? Possible on 9.11. You have visitors who only speak English? That's great. Do something together on 13.2. at "Art Talks".
The exhibition can of course also be accessed via multimedia, made possible by the FAZIT Foundation via vangogh.staedelmuseum.de and the podcast "Finding Van Gogh" everywhere podcasts are available.
Do these events make Frankfurt the Capital of Culture? Which do you guys prefer? Picture or book?
TERMINE
Van Gogh, Städel Museum, October 23 to February 16, 2020. For all opening hours, ticket prices and events: vangogh.staedelmuseum.de
Book Fair, Guest Country Norway, October 16-20, 2019. For all opening hours, ticket prices and events and more literature tips: literaturfest.en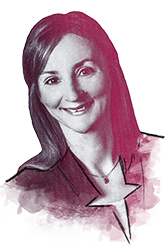 A contribution by Sabina Brauner