Under the motto SAVE THE SUMMER the sustainable food company STADTSALAT brings the summer to Frankfurt with its seasonal menu!
Whether on your balcony at home, in the sunny city park, on the idyllic banks of the Main or on the stylish office terrace - the fresh salads, bowls and desserts provide real summer vibes in the middle of our beautiful metropolis.
The carefully selected ingredients in first-class premium quality are served in summery light creations with the start of the hot season. Culinary inspiration for the new menu comes from faraway kitchens, for example for the MEXICAN TACO BOWL. with black beans, creamy pea guacamole and fiery chipotle sauce or the HOLY GREEK with aromatic Kalamata olive, juicy date tomato and spicy sheep cheese. Also new on the seasonal menu: the protein-rich QUICK QUINOA BOWL, the ultra-light LIVIN' EASY, a refreshing HOMEMADE FLAVORED WATER and the vegan FRUIT BOWL.
"When putting together our high-quality menus, we take into account the seasonality of the individual ingredients and at the same time place great emphasis on regionality and origin. We always have the claim to provide our customers with the best quality inside, which also tastes really delicious. In order to guarantee exactly that, we use only fresh ingredients without additives," explains founder Marcus Berg, who offers you the possibility of choosing between contactless delivery or secure pickup from the store, whereby all orders are delivered exclusively by bicycle. Under strict hygiene and safety measures, the restaurant at the Frankfurt location has now resumed operations. An attractive outdoor area there invites you to enjoy and relax. All we can say is: Let's go to Bockenheim for a healthy feast in a great atmosphere!

further information about STADTSALAT Frankfurt can be found HERE.


Address Store FFM:
>>em>Bockenheimer Landstraße 59
>>em>60325 Frankfurt am Main

Opening hours:</Mon-Fri 11:00-20:15/Sun 12:30-20:15/Em/x>BR/x>/Em>/Em>>Telephone: 069 77063488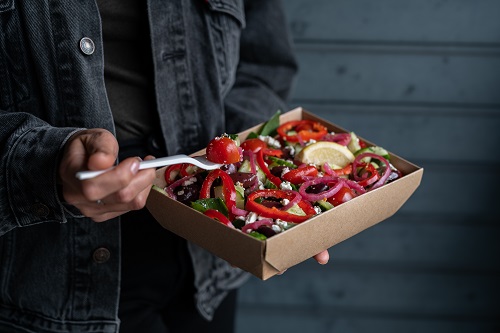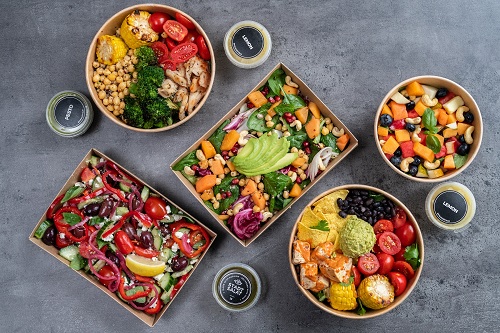 About STADTSALAT
As a sustainably thinking and acting food company with central city locations in Hamburg, Berlin and Frankfurt am Main, STADTSALAT delivers delicious and healthy food in first-class premium quality. Every single product - whether bowl, salad or dessert - is 100% natural and free of additives. Four times a year there is a new menu to suit the season, in which regionality and seasonality as well as the variety of lovingly selected ingredients play an important role. STADTSALAT's environmentally friendly attitude is also evident in the delivery of the food: Because the food is delivered exclusively by bicycle and mainly packed in compostable, ecologically valuable materials. STADTSALAT is for everyone who wants to eat with a clear conscience and wants to eat consciously.