Over 1.000 spirits from all over the world competed against each other at the ISW Meininger International Spirits Award to win the coveted title "Spirit of the Year".

The internationally renowned award in the category "Gin" goes to Germany to a small family distillery from the Black Forest. The BOAR Distillery from Bad Peterstal prevailed with its BOAR Gin against all the big global brands. BOAR Gin was named "Gin of the Year 2019" and was awarded "Grand Gold" as the best gin.
For the first time, this award goes to the region with the highest density of distillers in Europe. Over 1,000 large and small distilleries are located within a radius of just 15 km. Therefore, it can be called a surprise that one of the smallest distilleries wins this internationally renowned prize.
For the 67-member jury of experts, typicality, naturalness and aromatic balance were the decisive factors. Raw materials, production and storage are free of defects and were awarded top marks.
The traditional distillery breaks new ground in terms of taste and quality in the production of noble distillates on its Black Forest farm. It refines and harmonizes its BOAR Gin with the mineral-rich mountain spring water from its own source and the rare Black Forest truffle. This globally unique production process gives this London Dry Gin a mildly complex flavour profile and an exceptional identity.
For more information about BOAR Gin, visit https://boargin.de/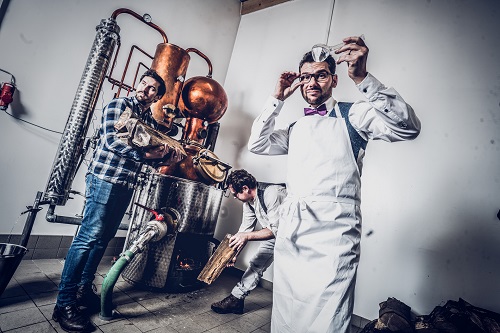 ©BOAR Distillery in the Black Forest