There are many reasons to love Frankfurt. The city is colorful and multicultural. A total of 178 of the world's 197 nations are at home in the Main metropolis. The cultural and gastronomic scene is also characterised by diversity. The coexistence of tradition and modernity gives the city a very special flair. Characterized by Frankfurt's very special warmth, there are always places, festivals and everyday moments in the city in which one becomes aware in a positive way of how enriching it can be when people of different cultures, religions and from all nations of the world live together peacefully and in harmony. It doesn't matter where people come from, what they believe in or who they love. And that's exactly how it should be.
But there is just not only the beautiful perfect world of the "United Colours of Bembeltown"! Just in the last months it came again and again to incidents which make angry and sad and seriously endanger the peaceful togetherness which actually distinguishes our city. On lively squares and in public spaces scenes took place that do not represent the Frankfurt that is cosmopolitan, tolerant and lovable. Rioters fought brawls with the police. There were transphobic, racist and anti-Semitic incidents. Such acts must never be excused and accepted. It should not matter what the background of the perpetrators is, nor should the restrictions that come with the Corona pandemic ever be an excuse for hurting people or destroying community property.
On an initiative of musician and restaurateur Hassan Annouri, artist and city councillor Thomas Bäppler-Wolf, real estate agent Oliver Gresens and city councillor Jan Klingelhöfer, several personalities of the city from the boulevard, art, music, politics, sports and business have now joined forces to set a sign against any form of hate, violence, racism or any kind of hostility. For the video campaign launched last Friday, which was presented at the Gibson Club - in keeping with Corona, of course - participating Frankfurt residents such as singer Kaye-Ree, techno pioneer Andreas Tomalla aka Talla 2XLC, restaurateur Christopher Crell and TV presenter Laura Di Salvo recorded individual statements united by a common message: In Frankfurt there is no place for violence, hate, racism and any form of hostility! No matter from which political corner or social group it comes. Violence and intolerance must not be allowed to spread in our city - because "Frankfurt is important to me!"
But the video should only be the beginning. As part of the "Frankfurt is important to me" campaign, further signs are to be set against hate and violence and for more civil courage, so that the negative headlines of the past months remain an exception and Frankfurt remains as cosmopolitan and lovable as we know and appreciate it!
You can also find all other info at: https://frankfurt-ist-mir-wichtig.de/
"Frankfurt is important to me": James Ardinast, Hassan Annouri, Thomas Bäppler-Wolf, Christopher Crell, Laura Di Salvo, Madjid Djamegari, Roland Frischkorn, Robert Glibic, Oliver Gresens, Ronnie Heid, Andreas "Auge" Hochrein, Mike Josef, Jan Klingelhöfer, Alon Meyer, Manuela Mock, Benjamin Nähler, Kaye Ree, Bernd Reisig, Sevgi Schäfer, Dennis Smith, Andreas Tomalla, Wafa Tomalla, Alex Urseanu, Armin Vesalli, Daniel Weichel.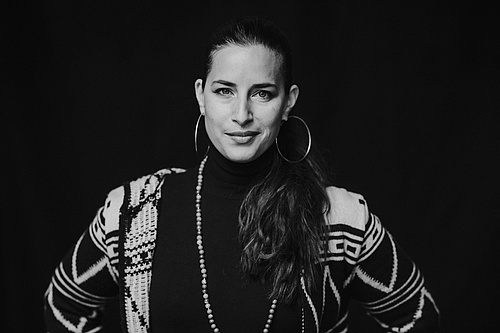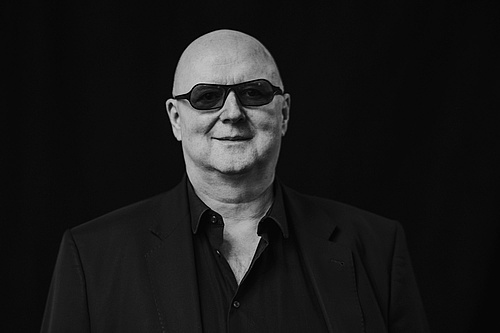 Hassan Annouri, Kaye-Ree and Thomas Bäppler-Wolf, photos: © Axel Gross / grossaufnahmen