UPDATE: The exhibition has been extended until 06.05.!
Experience Virtual Reality and new technologies up close
Under the motto "VR in Frankfurt" ("Virtual Reality"), the shopping center MyZeil is creating astonished faces at MyZeil until 06 May 2017. Six interactive modules have been set up on 5 floors to bring the topic of virtual reality (virtual reality) and new technologies closer to the guests of the MyZeil. Thus, the opportunity is offered to try out, among other things, the latest models of trendy VR glasses in fascinating games and activities.
Over 4,000 active people use the exhibition in Istanbul
The exhibition already made a stop at Maltepe Park in Istanbul in Turkey and amazed mainly adult visitors. Among other things, some brand new technologies are presented, which can be tested for the first time.
Oculus Touch and Hololens
In addition to various models of the manufacturer Oculus, visitors can also experience the new model from Microsoft up close. Microsoft HoloLens is an augmented reality goggle that allows the user to display interactive 3D projections in the immediate environment with the support of a Natural User Interface.
Furthermore, visitors can immerse themselves in exciting games such as a virtual version of the well-known "Fruit Ninja" or a Brain Challenge, and crack the latest high score alone or with friends.
So: Head to the MyZeil shopping center and experience the exhibition up close!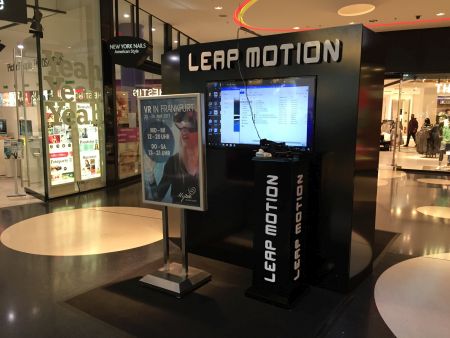 The MyZeil Frankfurt shopping center offers approx. 44,000 sqm of retail space around 100 shops on five levels. Located in the middle of Frankfurt's main shopping street, Zeil, it is perfectly integrated into the city centre. Around 1000 parking spaces are available to customers. The architectural highlights are the spectacular curved glass roof and Europe's longest interior self-supporting escalator (42 meters). Around 50,000 customers visit the center every day, and up to 100,000 on weekends. 15 million customers visit the center every year. Throughout the year, MyZeil offers its many daily visitors interesting and spectacular promotions and events that make shopping an incomparable experience.
More info is available at: www.myzeil.de