It was rattling cold today - perfect for an evening visit to the Christmas market in downtown Frankfurt. Which brings us right to today's topic: What kind of Christmas market do you like best? Are you more traditionally minded? Or do you prefer small, cosy markets that only take place on one Advent weekend? I have my favourite stand at the Frankfurt Christmas market for the Feuerzangenbowle. My neighbour, on the other hand, visits a different market in the Rhine-Main area every Sunday and meets her family there. Special scenery likes againrum a colleague of mine.
So you will find today here in the InsideFFMBlog five fine Christmas markets that I like this year particularly well.
Quite important in this? Longer opening hours beyond 9pm AND the very best - still open after Christmas. Because let's be honest: You're really in the mood on 27 December, maybe you're even off work, you've got time to stroll around, you're in the mood for mulled wine, and there's a yawning void on Frankfurt's Römer. That's a real shame.
My five favorite Christmas markets in Frankfurt and the Rhine-Main area:
· CityXmas - Christmas above the rooftops of the city.On the Konstablerwache multi-storey car park. Frankfurt's highest winter and Christmas market. Hut magic times in front of our breathtaking backdrop in the evening? "Lovely, delicious, higher," says the CityXmas about itself. Best you decide for yourselves. Special feature: also open until 30.12.and longer than 9 pm. Access: by elevator or car to parking deck 5 and from there up the grand staircase to CityXmas & CityAlm.
· Fancy a European Christmas? Then the market on the roof of the Skyline Plaza is just the thing for you. Besides the "ah" moment at the sight of the illuminated skyscrapers, brace yourself for delights from nine European countries (frites from Belgium, for instance, treats from France, Turkey, Sweden Austria, Italy, Germany, Switzerland, and European stew J, among others) and country-specific huts! Duration: until 21/12/2019, open until after 9pm!
· Rheingau. Of course, a trip to the romantic Rheingau is also worthwhile in December. My personal favorite is yes Eltville- only this weekend the Christmas market builds its stalls in the historic old town as well as in the Eltviller Burg. Waffle bakery and nativity scene up in the Grafensaal. Addresses: Kögler Winery, Kirchgasse 5, 65343 Eltville am Rhein, Electoral Castle, Burgstrasse 1, 65343 Eltville am Rhein
· Dreieichenhain. Thanks to its charming half-timbered architecture, Dreieich has a long and atmospheric tradition of its own Christmas markets, which captivate guests from all over Hesse - including yours truly.
My insider tip: The Hayner Weihnacht. Only on the 2nd and 3rd weekends of Advent. The picturesque backdrop of Dreieichenhain's old town with its magnificent half-timbered houses, narrow alleys and the historic grounds of Hayn Castle is just made for a romantic Christmas market. Parking spaces are rare! Be prepared for a short walk to the market.
· Offenbach. Jawoooohllll. Offenbach. Why? Simply because the people of Offenbach offer me something close by that the main market in Frankfurt unfortunately, unfortunately doesn't offer - when I just emerge from celebrating Christmas on December 26th, have time off between the years, want to savour this special time until the turn of the year a bit more, then everything is unfortunately already dismantled at the Main and Römer. That is such an unbelievable pity! A nice colleague took pity and invited me to Offenbach last year on December 30th. Delicious Swiss punch in a relaxed atmosphere. The place was well filled, but not packed. So that you can chat for hours. So, therefore yes, Offenbach ;-) Open after the holidays until December 29 from 11am to 7pm.
If you're otherwise looking for a completely medieval setting, check out my post, which I had put together especially for you here.
Which market have you visited yourselves? Are you traditionalists and stay faithful to the established stalls or are you Christmas market tourists like me?
You can find more Christmas markets by the way HERE on Frankfurt-Tipp.de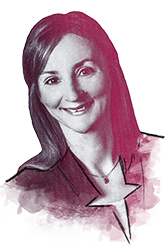 A contribution by Sabina Brauner