SOLVO enchants, SOLVO decelerates, SOLVO makes happy!
Whoever visits the new program of Cirque Bouffon "SOLVO" will be enchanted by an international ensemble of artists. Daredevil artists, sensational newcomers, lovable clowns and virtuoso musicians play for about 2 hours on the small stage in the cozy circus tent at the Reduit in Mainz-Kastell.
On entering the Cirque Bouffon, the visitor is immersed in a special world. In the reception tent it becomes clear, here there are no frills and champagne. Everything seems down-to-earth and conveys a rather student atmosphere: There is eco-beer and the good meat sausage from the Mechthildhausen domain. Once inside the circus tent, the visitor is surprised with a cozy living room atmosphere and a large newspaper mountain that soon comes to life.
The show is heavenly beautiful and has a decelerating effect on the viewer. With elements of artistic circus, comedy, music, theatre and dance, a wonder world full of touching poetry and magic is created that captivates the audience. Dreamlike costumes, spectacular artistry and graceful musical compositions transport the audience into a world all their own, full of beauty, body art and fantasy.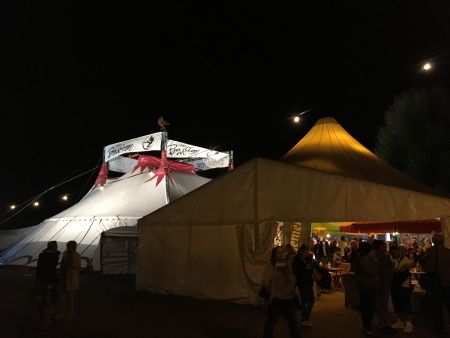 SOLVO means liberation and redemption. In this directorial work, director Frederic Zipperlin plays with the elements of artistry circus, whimsical comedy, theatre, dance and song.
SOLVO follows the idea of pausing and rediscovering oneself, of creative power and exuberant joy of life. Helena Bittencourt leads Goos Meeuwsen with French charm throughout the program. Often the charisma of the characters and the live music are reminiscent of the film "The Fabulous World of Amélie". The specially composed music by Sergej Sweschinski is a treat for the ears. His wonderful compositions create the perfect setting for each artistic performance and tell the story of SOLVO in their own unique way. SOLVO simply makes you happy!
The magical show SOLVO is one of the autumn highlights in the Rhine-Main area.
Cirque Bouffon - SOLVO Mainz-Kastel/Wiesbaden - September 28 to 23. October 2016
Adults from 29 <x>ampersand</x>euro;, children (5-14 years) and students 15 <x>ampersand</x>euro; plus. Advance booking fee
Children up to and including 4 years old have free admission.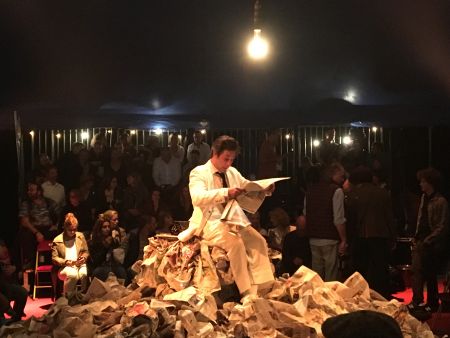 <link https: www.adticket.com>You can order online tickets for the show here: click here
For more info, check out our events calendar at: <link https: www.frankfurt-tipp.de veranstaltungen s event musik-theater-cirque-bouffon.html _blank>
www.frankfurt-tipp.de/veranstaltungen/s/event/musik-theater-cirque-bouffon.html